Tired of Stubborn Grout Stains?
We have the tools and skills to deliver the most thorough tile and grout cleaning ever!
Don't Replace Your Expensive Tile & Grout!

Our exclusive cleaning process uses hot water while simultaneously extracting embedded dirt and oils plus germs and bacteria trapped deep in your tile and grout.
Professional Tile & Grout Restoration by Lovejoy Carpet Care:
 *5 YEAR NO STAIN GUARANTEE!
Gives you brand-new looking floor
Eliminates mold and bacteria
Improves the look of your home
Does not damage the tile or grout
Provides deeper clean than household cleaners
Grout Perfect Color Seal is applied to grout with patented brush to insure an even application.
The final step is to clean or buff the entire surface to remove any cleaner or ColorSeal residue from the tile.
Extends the life of the tile and grout
Makes your weekly cleaning a BREEZE!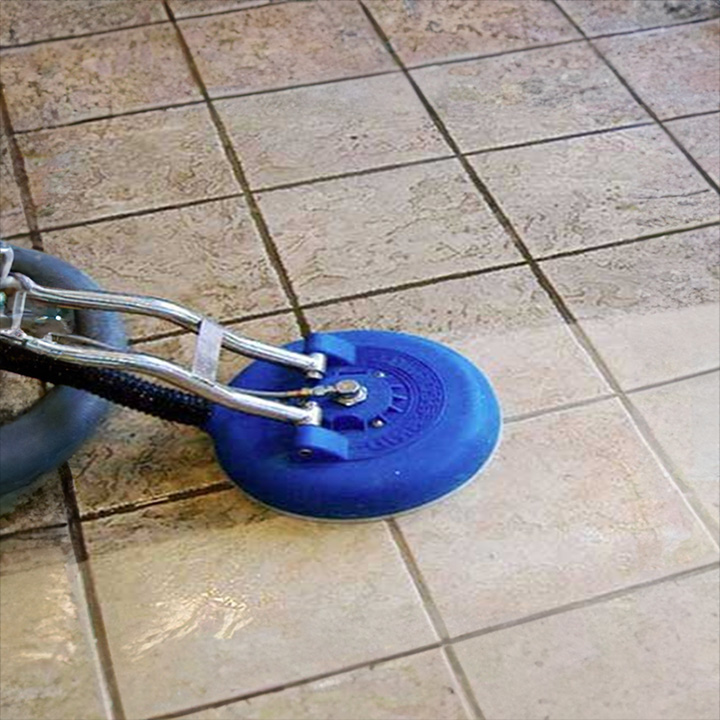 With over 30 years of cleaning experience, you won't believe how clean and fresh your tile and grout will be again!
 Our Most Thorough Tile & Grout Cleaning Ever
8-Step Tile & Grout Cleaning Process
Step 1: Pre-Inspection.
Our technician will make note of all challenging areas and set your expectations, as well as come up with a solution for each area.
Step 2: Area preparation.
We will prepare the areas surrounding the tile, making sure not to disturb any carpeted or hardwood floors.
Step 3: Dry soil removal.
Our technicians thoroughly sweep and vacuum the entire area, maximizing the results we obtain. As in any cleaning process, dry soil removal is the most important.
Step 4: Soil suspension.
We use the highest quality products. The cleaning agent sprayed over the entire surface of your tile or stone is the most scientifically advanced cleaner on the market.
Step 5: Cleaning.
Complex and difficult areas are agitated manually with a brush. The entire floor is then cleaned using a state-of-the-art high pressure hot water cleaning system.
Step 6: Rinsing.
A rinse solution is pumped through the machine during the cleaning process to help balance the pH of your floor.
Step 7: Sealing / finishing.
The type of sealer and application varies depending on the surface which it is being applied.
WARNING: Unsealed surfaces stain permanently and re-soil quickly.
Step 8: Post-inspection.
 Technicians will initiate a walk through and go over results before leaving.
Benefits of Sealing Your Grout
Tile and grout sealer provides long-lasting protection for grout lines and for porous stone and tile. Penetrates deep into the surface to repel everyday dirt and grease, as well as food spills and stains. The latest fluoropolymer ingredients effectively seal the surface, making routine cleaning and maintenance easier. Water-based formula allows for fast convenient application.
Features:
Seals and protects grout and porous tile and stone.
Penetrates surface to repel dirt, grease, and stains.
Protects with advanced fluoropolymer technology.
Water-based for fast, easy application.
Sealer cures well after 3 to 4 hours and completely within 24 hours. If the entire floor is treated, keep the area closed to foot traffic for at least 8 hours, until sealer has had a chance to cure.
View a Few Before and After Images of Tile & Grout Cleaning and Color Sealing
(Use the slider to switch views)
What Your Neighbors Have To Say
Bryan is awesome! Been using him for a few years and have him come once each year. Great price, does a superb job. Would highly recommend to anyone!
Excellent service, excellent cleaning results. I have used Lovejoy at my former residence and continue in my new home. Highly recommend.
Very fast and very courteous and we are very pleased with their professionalism and quality! Would highly recommend.