Professional Carpet Cleaner 508-922-7279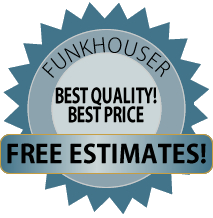 Need a Professional Carpet Cleaner in Milford Ma? Here in Massachusetts, a good professional carpet cleaning service does more than suck up the dirt, dust and grime from your carpet . The foremost Professional Carpet Cleaner in Milford Ma sucks up all the other nasty tidbits from the bottom of your carpet's matting.
Lovejoy Carpet Care has the experience, the resolve, and the equipment to get the job done. That's why more homeowners from the following MA towns and cities count on them to clean their carpets, floors, tile and upholstery. If you live in any of the following communities we can give you an estimate and an appointment.    
We are thorough. Removing dirt and grime are important, but our system also removes the allergens and bacteria from your carpet. Ever wonder what becomes of all the airborne  allergens, viruses, bacteria and other miniscule particles of our environment?  Think about all the smoke, cooking odors, pet odors, allergens  and other unseemly microscopics that are regularly discharged into your home's environment where they eventually settle down deep into your carpet. Not a very appealing thought, and certainly not a very healthy situation for anyone in your family with breathing issues like asthma.
Our advanced cleaning methods eliminates both the dirt, dust and unhealthy elements from your environment. It is a process that only a skilled carpet technicians can do. We use highly specialized equipment  to vacuum, agitate and shake out the dirt while lifting the carpet  pile to comb out even more soil. Our powerful pre-vacuum process filters all the impurities through industrial strength hepa filters. Finally, we apply an anti allergen, pre conditioner that removes traces of oily residue and allergens via our state of the art extraction equipment
The "No Brainer"Way To A perpetually Cleaner Healthier Home
Your local Professional Carpet Cleaner Milford Ma can help keep your carpet looking fresh and allergen free and safe for children and pets. The idea is to have a regular maintenance schedule.  That's where Lovejoy Carpet Care can help with our "No Brainer, Always Clean Option" … Our technicians will clean your carpet then six months later, return and reclean all your open areas at ½ the original price, a small price to pay for a healthy, clean and allergen free carpet.
With every job Lovejoy offers a n assortment of free rewards that add even more to your overall experience.
Lifetime supply of professional spotting agent

Shoe Covers To wear while your carpet dries

Free carpet protectant application that will keep your carpet cleaner longer.
Unlike competitors, our crews never charge to move your furniture or to place it on protective plastic coasters. Our guys don't do windows, but they will clean all of your floor vents. These little extras help set Lovejoy Carpet Care apart from our competitors.
We offer many additional  services that can save time, labor and wear on upholstered furniture, wood floors, tile and grout  cleaning;  not to mention our wildly popular 30 day no-spot return guarantee and our exclusive 30 day "Spot & Spill" insurance  offer which allows a FREE one time spot cleaning worth $135. How we looking so far?
Carpet Cleaning and Much More – Odor Removal
What's that  Smell? Odor removal is perhaps our fastest growing category. While some homeowners are in denial about their home's odors, It often takes a friend or relative to point them out. Professional Carpet Cleaner Milford Ma guarantees that we will eliminate those odors, including any caused from:
Cigarette and tobacco smoke

Sewage

Marijuana

Chevy cooking odors

Rotting animal carcasses

Mold and  mildew

Dark damp basements and attics

Fire damage and many more
Homeowners should know that we can permanently remove even the toughest odors from their homes, safely and quickly.  Not only will your stink be gone,  you can be assured of a healthier cleaner home environment.
Upholstery Cleaning Milford MA
Your furniture takes plenty of abuse as well.  Family rooms have turned into all purpose rooms where families eat, drink and entertain. Pizza on the couch, gravy on the dining room chairs, not to mention the red wine, grease  and other stains inadvertently left on your upholstery all add up.
Tile and Grout Cleaning Milford MA
Our tile and grout cleaning service can bring your tile floor back to  its original finish. Our pros can restore not only the tile, but also clean the porous grout, a known collector of water and grease stains, ground- in soil, mold and other unsavory and unhealthy elements.  Our methods far surpass the efficiency of your old toothbrush. We know you will be completely satisfied with the results and our price.
Hardwood Floors Brought Back To Life
Our techs are miracle workers. They can restore your once elegant wood floor to its former glory.  You will be amazed at how our exclusive process restores and even enhances the luster. Why spend hundreds, even thousands to replace your wood floor when Lovejoy Carpet Care professionals can make your floor look like a million for relative, comparative pennies. Your nicks and scratches will disappear behind the natural lustre we leave behind. Call for quote. Ask about our Basic Coating System & Finishing Process. See the video posted on our site. For more information, Give us call at 508-922-7279 or complete the online form.
Allergy Relief Milford MA
Who would think that a tiny microscopic being, a dust mite, would have such a devastating affect on so many of us? Those  tiny irritants and their excrement  (mite poop) are a major cause of eczema, skin rashes, bronchitis, and various dermatitis issues, not to mention asthma, rhinitis, and other respiratory ailments, including  inflammation of your mucous membranes.
Those disgusting microscopic mites thrive by the millions within the warm and humid confines of carpets, mattresses, bedding, upholstery and furnishings of every home, no matter how clean they appear on the surface. These invisible varmints feast on shedded human skin scales, fungi and bacteria. How disgusting is that?
Allergy Relief Cleaning And Treatment Milford MA
After clearing  the allergens from your carpets, furniture, and mattresses, the Anti-Allergen Treatment is applied. It is made without detergents soap or harmful toxins. Our Allergy Relief Anti-Allergen Treatment formula neutralizes the dust mite poop protein they so dearly love, which in turn causes the swift discontinuation of a mite's life cycle. Pretty dramatic stuff don't you think?
This remarkable product brings immediate and positive benefit to people with asthma, rhinitis, eczema or other related conditions. The dust mite treatments makes a huge difference on carpets, furniture, mattresses. The product is all natural, hypoallergenic, no soaps, no detergents, no toxins. Only renewable fruit and vegetable seeds are used to  kill the mites and their millions of eggs and remove the most irritating allergens from your environment.
For more information or to schedule an appointment,
call Lovejoy for a Professional Carpet Cleaner in Milford Ma 508-922-7279
Phone Number: 508-922-7279
Address: 142 East Main Street
Milford, MA 01757
Company Hours:
Monday – Friday 8:00 AM – 5:00 PM
Saturday & Sunday * By Appointment Only
Serving:
Medway

Medfield,

Dover,

Hopkinton

Holliston

Southborough

Westborough

Mendon

Upton

Ashland

Franklin

Norfolk

Wrentahm

Sudbury

Marlborough

Framingham,

Natick

Wellesley

Walpole

Bellingham

Shrewsbury

Needham